Welcome! Join me for all things Vinyasa & Yin Yoga based.
Let's meet online to find yoga inspiration – whether that be from joining my daily live yoga classes, following online from home, reading regular blogs, learning about anatomy…..
We will explore playful, creative, anatomical based peak poses in my dynamic Vinyasa Flow; find space and strength in our joints and muscles, discover new levels of strength and focus, inner resources to grow, as well as enjoy the balance of simply being in my super zen and minfdully practiced Yin classes. I invite you into my yoga playground and hope to share all of my passion and anatomical knowledge and love of yoga with you!
"I love your sequencing, how it all adds up to where you're going, the classes always make sense and are interesting along the way. Always come out of Vinyasa with a lovely feeling like I've worked hard. Always come out of Yin incredibly relaxed. My practice is definitely benefiting as you're pushing us to try new things and experiment with the foundations of keeping the body safe and strong" - Georgie
"I love your classes because they're all body part focussed, with very detailed explanation which even for me as always yoga beginner helps to do the asana correctly. I love the technical part so I know where I should feel the pose and how to get to it. Thank you for doing these classes for us" - Anezka
"Your yin class from yesterday was a salvation! I've always got issues with my hips...and need to see an osteopath to fix them yearly. Having pain for weeks now. Til yesterday! I woke up like new" - Isabel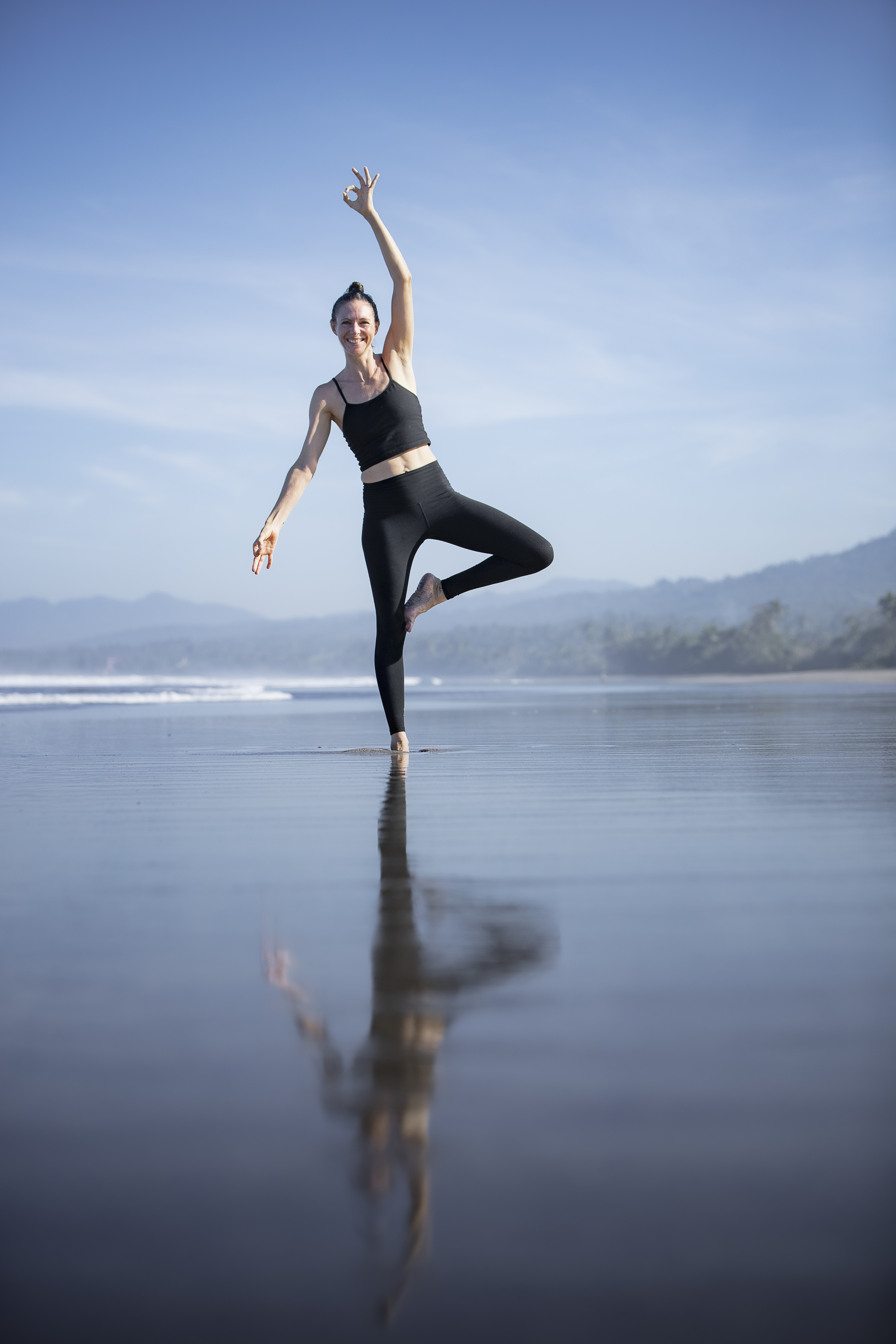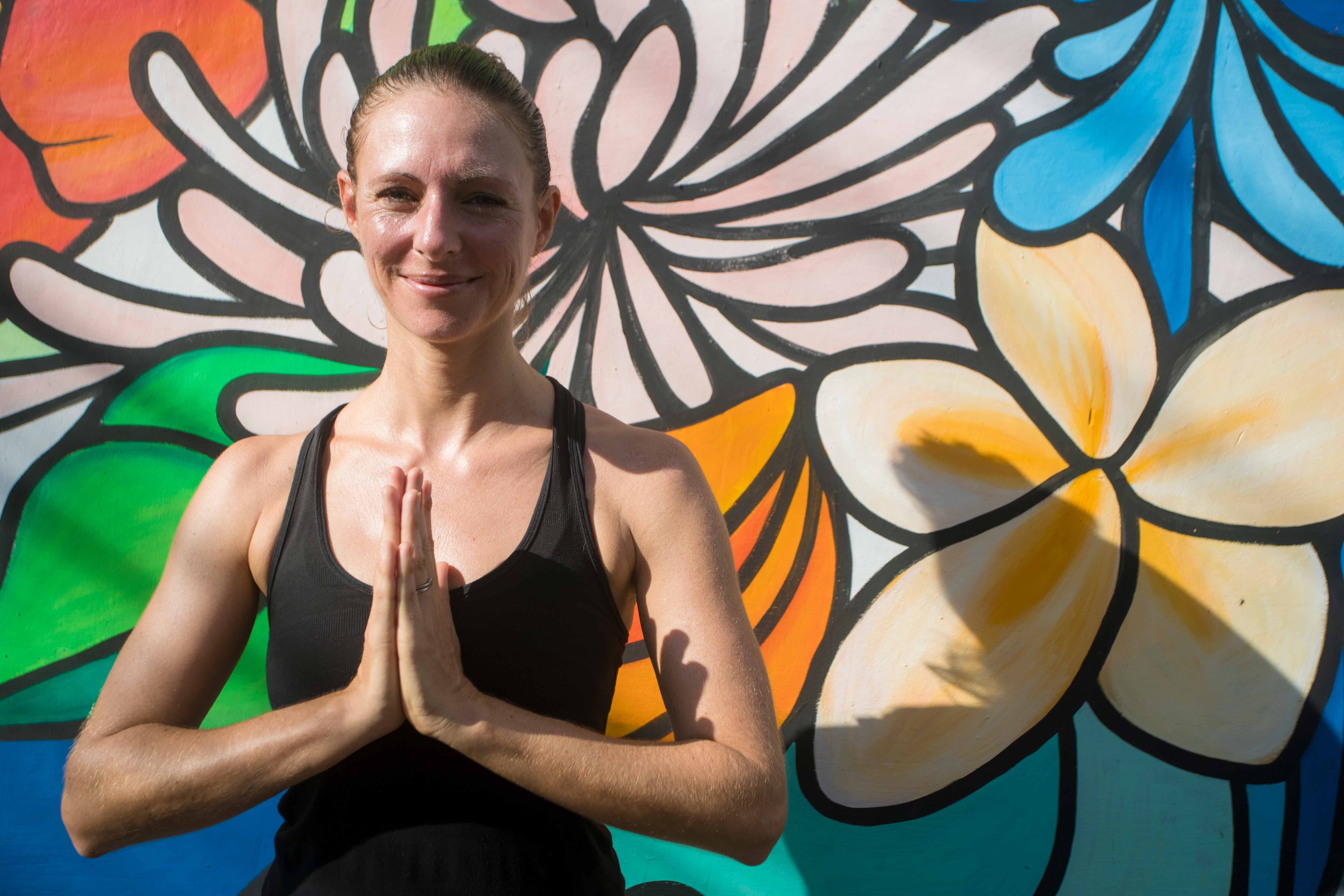 Hi, I'm Caroline Layzell
I am a Yoga Alliance registered E-RYT 500. I have been teaching and sharing yoga since 2011, as well as teaching Pure Vinyasa 200 hour Yoga Teacher Training programs, 50 & 100 hour Yin Yoga, Chinese Meridians & Five Element YTTs. I am currently teaching on yoga retreats, workshops, and hundreds of public and private classes each year in my own yoga studio, Serenity Yoga Lembongan, on the island of Nusa Lembongan, Bali, Indonesia.
I came to yoga from an athletic and competitive running background with a desire to better understand her body after the continued injuries from various long distance and track running events.
I took my 200-hour Vinyasa flow yoga teacher training with Michael Watson in Bermuda in 2011, and 500-hour Hatha YTT with Rosheen at Rishikesh Yog Peeth, India in 2013.
I was first trained in Yin Yoga, Chinese Meridians in 2015 (60 hours) and then Yin Yoga & Myo-Fascia in 2018 (65 hours) by Jo Phee who is one of the 1st certified Yin Yoga teachers in the world, previously a senior student and assistant to the founders of Yin Yoga themselves - Sarah Powers and Paul Grilley!
I also studied with Sarah Powers in January 2020 (70 hours).
I was trained in Restorative Yoga (30 hours) with Anne Wanda in Ubud, Bali in January 2019.
I continue my learning through my attendance on a 1000 hour YTT with Tiffany Cruickshank and advanced 100 hour Anatomy modules with Jason Crandell, and Noah Maze (online and through face to face trainings in Jakarta, UK & USA.